This week we have enjoyed lots of Halloween themed learning activities!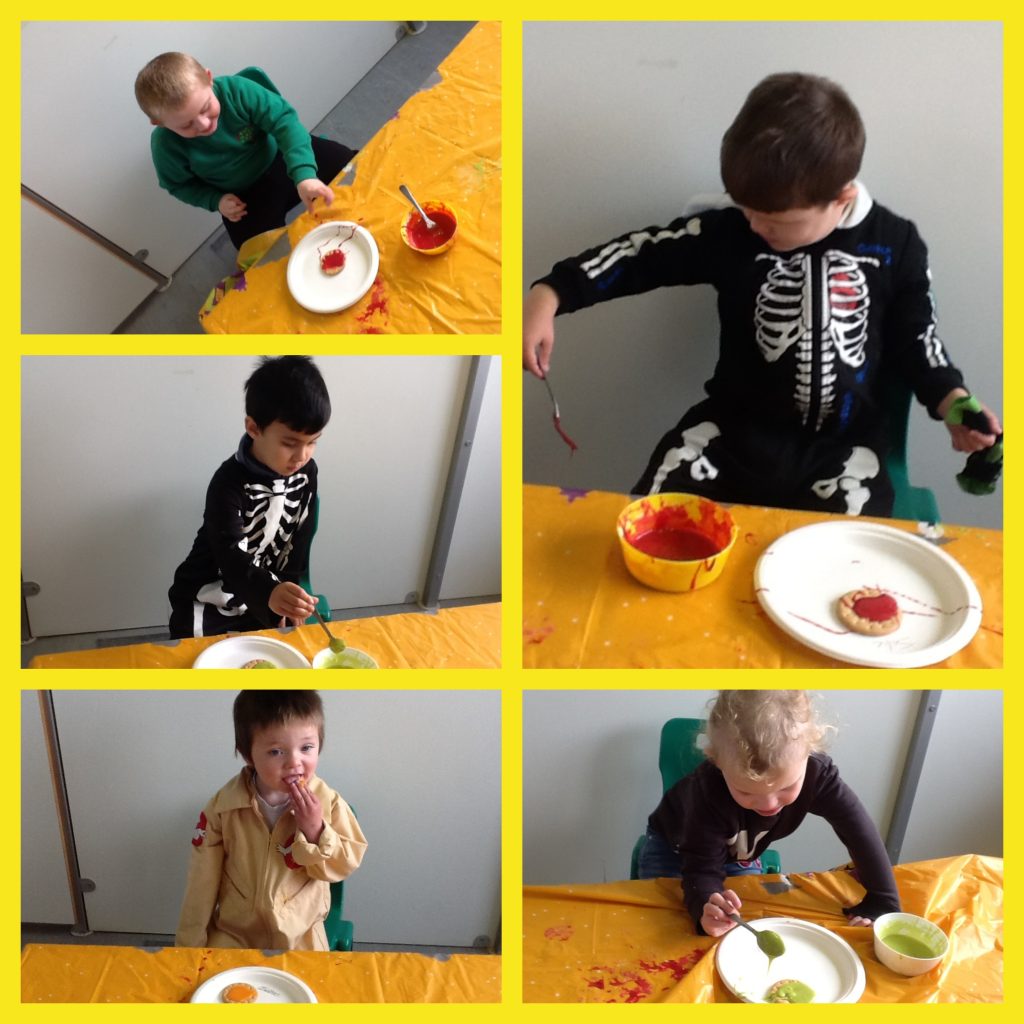 This morning we enjoyed creating our own Monster biscuits…! The children used their fine motor skills to spread the icing onto their biscuits and then add the spooky eyes!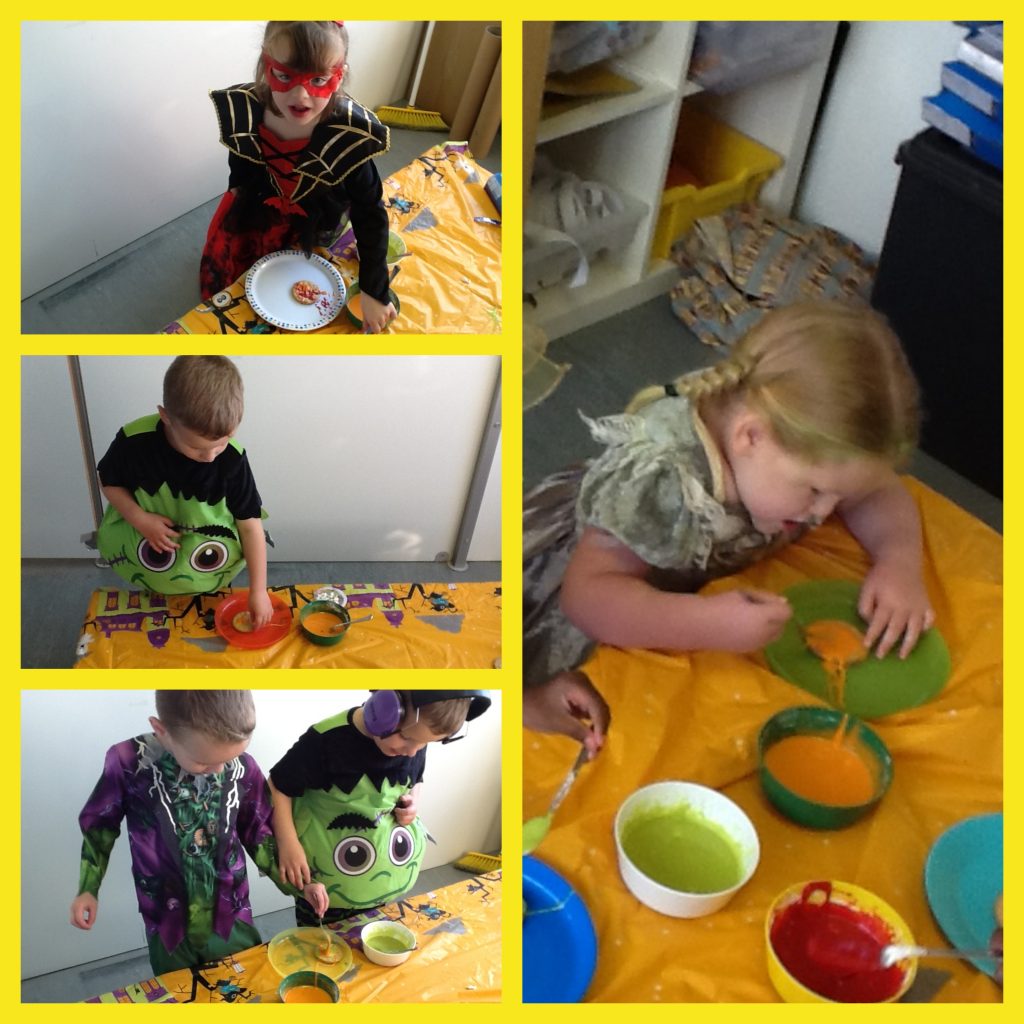 The children have also enjoyed creating a Pumpkin Pie that we will enjoy tomorrow for snack…! Yummy!